Highly Skilled Carmichael, CA Oral Surgeon
Board Certified Oral and Maxillofacial Surgeon
Sheng Ji, DDS, MD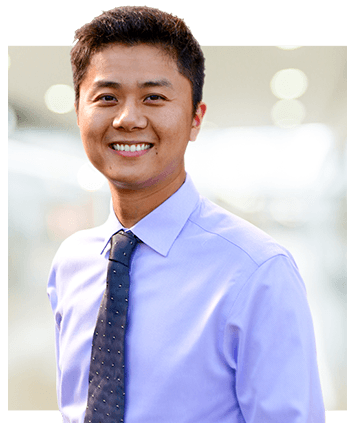 Board Certification: American Board of Oral and Maxillofacial Surgery
Education:
UT Southwestern/Parkland OMFS Residency, 2013 – 2019
UT Southwestern Department of Surgery, Internship in General Surgery, 2016 – 2017
UT Southwestern School of Medicine, M.D. 2013 – 2016
UCSF School of Dentistry, D.D.S. 2009 – 2013
UCLA Microbiology, Immunology, Molecular Genetics B.S. 2009
Specialties: Oral and Maxillofacial Surgery
Memberships/ Affiliations:







About Dr. Ji
Dr. Ji grew up in Nanjing, China and moved with his family to Redding, California at the age of 14. Dr. Ji's father was a well-known oral surgeon trained in head neck oncology in China. With early exposure to the field, Dr. Ji gained an interest in dentistry and oral surgery at a young age. His interest in oral surgery continued to develop during his dental training at prestigious UCSF and he pursued specialized training in oral and maxillofacial surgery after graduating from UCSF dental school.
Dr. Ji enjoys being an oral surgeon for the simple fact that he enjoys helping patients. He finds his job incredibly rewarding because he gets to do what he loves every day. He views each patient as his own family and works diligently to help each patient regain comfort and dental health. Oral surgery combines all of his interests and allows him to take care of patients in a full scope.
Dr. Ji is excited to return to Northern California to be closer to family. He looks forward to becoming an active member of the community and providing high quality dental care to his patients.
Education
Dr. Ji received his Bachelor of Science in Microbiology, Immunology, and Genetics at UCLA in 2009. After completing his undergraduate study, he pursued a dental education at the University of California, San Francisco. In 2013, he graduated top of his class with his Doctorate of Dental Surgery (DDS). Thereafter, Dr. Ji furthered his education by pursuing a medical degree. He believes having both dental and medical training allows him to provide the most comprehensive and safe care to his patients. He graduated from University of Texas, Southwestern in 2016 and continued on to complete his specialty training in Oral Maxillofacial Surgery.
Residency
Dr. Ji completed his six-year residency program in Oral and Maxillofacial surgery at one of the nation's premier training programs, UT Southwestern/Parkland. During this period, Dr. Ji trained alongside surgeons and anesthesiologists. He learned the full scope of oral and maxillofacial procedures and trained in the safe administration of all forms of anesthesia. These additional years of training make Dr. Ji the most qualified dental professional to perform a wide range of procedures, including IV sedation, wisdom teeth removal, and dental implant placement.
Hobbies & Interests
Outside of work, Dr. Ji enjoys spending time with his wife and their dog Moki. He also likes photography, traveling, and being active in the great outdoors. He is excited to explore the beautiful natural sceneries around the greater Sacramento area.