All-on-4 Dental Implants – Carmichael, CA
Fast, Reliable Full-Arch Tooth Replacement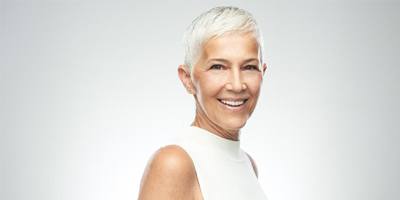 If you have lost all or most of your teeth throughout a dental arch, you might be thinking about getting a traditional denture to replace them. While traditional dentures can restore some functions, they have limitations. Most often, traditional dentures are unstable, painful, and inconvenient. Dr. Sheng Ji can replace an entire arch of lost teeth using the innovative All-on-4 dental implant treatment. You could be the proud owner of a restored smile in as little as one day!
Why Choose Sheng Ji, DDS, MD Oral & Maxillofacial Surgery for All-on-4
Highly trained oral surgeon
Efficient, precise treatment
Minimally invasive full-arch tooth replacement
How Do All-on-4 Implants Work?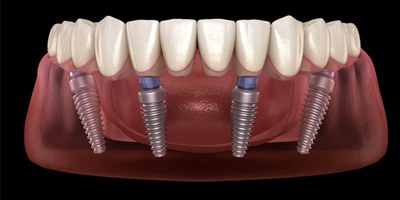 As the name of the treatment implies, the All-on-4 technique uses as few as four dental implants to support a full arch of prosthetic teeth. If you have any teeth remaining in the jaw, Dr. Ji will remove them before placing the implants. Extractions can generally be performed the same day as the implant placement. Once the implants have been placed, a provisional (temporary) prosthesis made with acrylic will go on top of them. You will walk out of your appointment with a new smile!
The implants will gradually integrate with your jaw as you recover from surgery over the next few months. Your restorative dentist will create your permanent porcelain prosthesis. When your surgical site has fully healed, the permanent prosthesis will be attached to the implants. You will have a brand new permanent smile that functions just like your natural teeth and be able to eat all the food you love!
Am I A Candidate For All-on-4 Implants?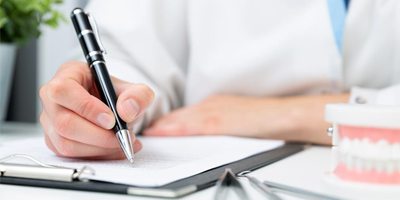 You may be a candidate for All-on-4 dental implants if:
You have lost all or most of your teeth throughout an arch
You are free of gum disease and other conditions that might compromise your ability to recover from surgery
You want a sturdier and more convenient alternative to traditional dentures
You have adequate bone density in your jaw to support dental implants
To find out for sure whether the All-on-4 treatment is right for you, schedule a consultation with Dr. Ji. He will evaluate your oral health and talk to you about your treatment options.
What Are the Benefits of All-on-4 Implants?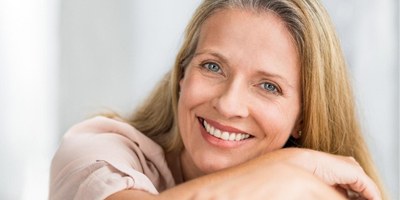 Unlike traditional (removable) dentures and tooth-supported bridges, a full-arch restoration is permanent (fixed). Once your porcelain prosthesis have been attached to the implants, you will have a stable restoration that functions and cleans just like natural teeth. Some of the biggest benefits of a full-arch restoration include the following:
The All-on-4 treatment offers some outstanding benefits, including:
Dental implants provide a bite force that is nearly as strong as that of natural teeth.
The strategic placement of the implants reduces the chance that you will require a sinus lift. Many patients who cannot receive traditional implants due to bone density concerns are candidates for All-on-4.
Only one surgery is necessary to restore an entire arch. Fewer implants and fewer surgeries reduce the cost of the smile makeover.
Once your prosthesis have been attached to the implants, you don't have to worry about replacing them after a few years of wear and tear.
Your final restoration will closely mimic the look and feel of natural teeth. You'll be able to smile with total confidence!
All-On-4 VS Traditional Dental Implants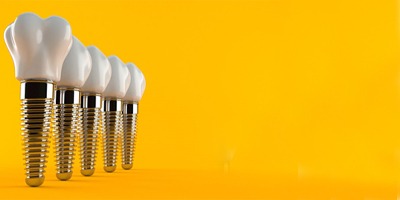 Some of the key differences between All-on-4 and traditional implants include:
All-on-4 requires just 4 – 6 dental implants, whereas traditional procedures require many more to replace an arch (the exact number varies from patient to patient). A greater number of implants can provide more support for the bone throughout the jaw.
An All-on-4 prosthesis is permanently fixed in place, which provides a replacement that is as close as possible to natural teeth. With traditional implants or hybrid implant supported dentures, it is possible to have a removable prosthesis (overdenture). Some patients may prefer a removable prosthe
Both All-on-4 and traditional dental implants are transformative treatments. To learn more about each option, and to discover which one may be a better fit for you, contact Dr. Sheng Ji, your oral surgeon in Carmichael, to schedule a consultation.