All-on-4 — Carmichael, CA
The Fast Path to a Restored Smile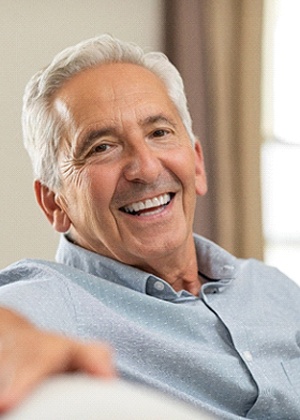 Dental implants replace the roots of lost teeth, it is a great treatment solution to replace missing individual tooth. However the cost for implant restoration will add up quickly when patient have lost multiple/majority of their dentition simply due to the amount of implants that are required. In these scenarios, it is often possible to replace an entire arch of lost teeth with as few as four dental implants and its supported prosthesis to recreate your smile! This innovative and yet cost effective treatment, called All-on-4 or "teeth in a day", could provide you with a brand new smile in just a single appointment after your initial consultation. If you would like to find out if this remarkable procedure is right for you, get in touch with Sheng Ji, DDS, MD Oral & Maxillofacial Surgery today to request a consultation.
Why Choose Sheng Ji, DDS, MD Oral & Maxillofacial Surgery for All-on-4?
Dual-Trained Surgeon in Both Medicine and Dentistry
Sedation Options to Promote Patient Comfort
Fast and Reliable Full-Arch Tooth Replacement
How Do All-on-4 Implants Work?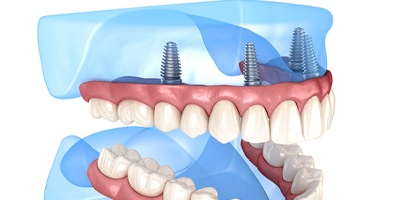 As its name implies, All-on-4 or "teeth in a day" involves the use of just four dental implants to support an entire arch of prosthetic teeth. Dr. Ji will place anywhere from 4 to 6 implants, with some of the implants at an angulation to avoid critical anatomy such as nerve endings and maxillary sinuses. This strategic placement of angled implants allows Dr. Ji to avoid the need for additional sinus augmentation or excessive bone grafting, and achieves optimal spread of the implants to allow for whole arch rehabilitation of your smile within a single surgical appointment. These implants will then serve as the foundation for the new prosthesis that you will wear home that same day.
Immediately after the implants are in place, provisional (temporary) prosthesis that is fixed to the implants will be delivered that same appointment. The provisional prosthesis will be adjusted for your comfort and fit, and it is totally fixed to the implants (unlike your traditional denture where you have to take it out every night). You will wear this provisional prosthesis for 3-5 months while the implants continue to integrate and heal. At a later appointment, after the implants have fully healed, the permanent prosthesis that is fixed to the implants will be delivered, offering you a lifelong healthy smile.
Am I a Candidate for All-on-4 Implants?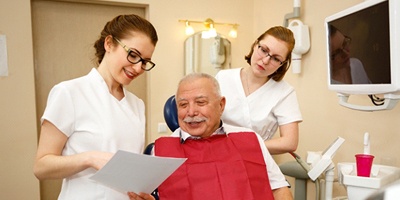 The majority of adults who have lost all or most of their teeth throughout a dental arch qualify for All-on-4. In general, candidates:
Are in fair overall health. You should be well enough to undergo minor surgery.
Have adequate jawbone density to support dental implants. Most people meet this criterion, even without a bone graft.
Stick to good habits. Thorough oral hygiene and a commitment to avoiding tobacco will help your new smile to stand the test of time.
What Are the Benefits of All-on-4 Implants?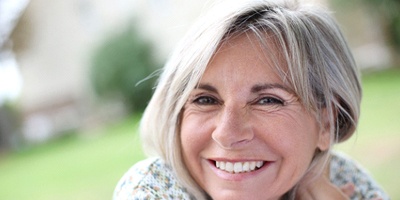 Some benefits of All-on-4/"Teeth in a Day" treatment include:
Since the prosthesis is permanently fixed in your mouth via implants, they are quite convenient. In many ways, caring for them is just like caring for natural teeth.
All-on-4 final prosthesis provide a strong bite force that can stand up to virtually any food, including relatively tough and hearty foods.
You can receive a new set of teeth on the same day as your dental implants are placed.
Dental implants stimulate the jawbone and help to keep it healthy, strong, and whole.
Your final restoration will be designed to look and function as natural as possible.
All-on-4 vs. Traditional Dental Implants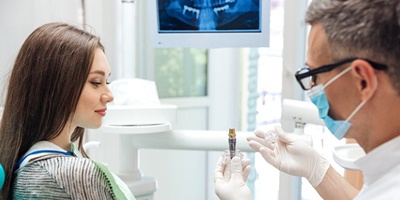 All-on-4 is different from traditional dental implants in numerous ways. For example, All-on-4 generally allows for faster loading of the implants or in simpler terms, light functions such as chewing softer food immediately after surgery with the new teeth. This is because the prosthesis is supported by multiple implants, and the chewing force/load is evenly distributed across multiple implants to allow light function as the implants heal. In the case of traditional single implants, loading/function is not ideal for healing. All-on-4 might also cost less due to instead of replacing each missing tooth of an arch individually, only 4 to 6 implants are required to provide a foundation to support an entire arch of dental prosthesis that replaces your dentition. Additionally, getting an immediate prosthesis or new smile with All-on-4/"Teeth in a Day" is an advantage that most traditional implant treatments lack. You will walk out of the office with a brand new smile that is fixated to the implants within the same day of surgery.
If you are looking for a brand new smile due to multiple failing teeth/partially edentulous, or if you are unsatisfied with your current denture and want a better alternative treatment, Dr. Ji will discuss the pros and cons of each treatment and decide whether All-on-4/"Teeth in a Day" is the treatment of choice for your case. Feel free to reach out to Dr. Ji's maxillofacial surgery office in Carmichael/Fair Oaks today for a consultation!