Dental Implant Failure & Salvage – Carmichael, CA
Preserving Your
Restored Smile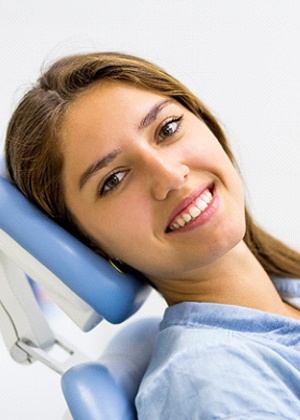 Dental implants are successful in more than 95% of cases — you can expect your restored smile to serve you well for many years! However, you should still be aware of the remote possibility that you will face a failed dental implant. If you ever believe that something is not quite right with your implants, contact our team right away. Dr. Ji will evaluate the situation and recommend a treatment that may be able to preserve your new teeth and get your oral health back on track.
Why Do Dental Implants Fail?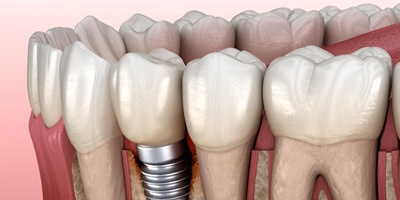 The most common cause of failed dental implants is peri-implantitis, an infection of the tissue surrounding an implant. Bacteria attacks the gums and bone and may eventually cause so much damage that the mouth is no longer able to support the implant. Poor oral hygiene and gum disease are often the cause of peri-implantitis, but other factors can also contribute to it.
Other possible causes of dental implant failure include:
Failed osseointegration (the implant never bonds properly with the surrounding bone)
Medical conditions that affect the body's ability to support dental implants, such as some types of cancer
Physical trauma
Symptoms of Failed Dental Implants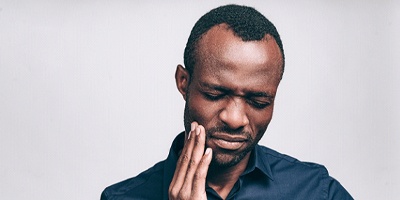 Dental implant failure can happen at any time. Early failure occurs within the first few months after the initial placement surgery, while late failure can happen years or even decades later. You should always be on the lookout for potential signs of problems with your dental implants, including:
An implant feels loose. This could be a problem with your restoration, or it might relate to the implant itself.
Signs of infection. Red, swollen gums, pus, and receding gums are all signs of a potential infection and call for a prompt visit to a dental professional.
Unusual or severe pain. Some discomfort is normal during the healing period after implant surgery. However, severe pain, as well as pain that occurs after you have had your implants for a while, indicate the need for a visit to your dentist.
Difficulty chewing. Once your implant restorations are in place, you should be able to enjoy virtually any food without worry. Problems in this area indicate a potential issue with your implants.
How Dental Implant Salvage Works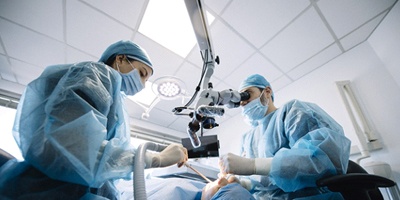 Call us to request an appointment as soon as you believe something is off with your dental implants. Delaying care only gives the problem an opportunity to worsen. Your quick action could mean the difference between conservative treatment or extensive surgery.
When you visit us as your local experienced oral surgery office, we will evaluate the problem, recommend a solution, and answer all of your questions about your treatment plan and financial options. In some cases, something as simple as some antibiotic therapy can resolve the issue. However, it is also possible that we will have to remove the implant altogether. Then, after some restorative procedures, perhaps including a bone or gum graft, you might be eligible to receive a new implant. Following your treatment, we may offer advice on how you can reduce the risk of problems with your restored smile in the future.