Emergency Dentist — Carmichael, CA
Fast, Compassionate Treatment When You Need It Most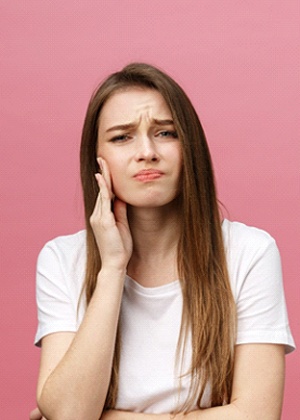 A dental emergency can spring up on anyone at any time. When that happens, call our team right away. Dr. Ji is a highly trained oral surgeon in Carmichael, and he is ready to help you, whether you suffered some facial trauma or are coping with a severe toothache. Plus, he is able to provide all levels of sedation so your treatment will be as comfortable as possible. We aim to get you out of pain ASAP!
Why Choose Sheng Ji, DDS, MD Oral & Maxillofacial Surgery for Emergency Dental Care?
#1 Same-Day Emergency Appointments Available
#2 Highly Trained Oral Surgeon
#3 All Levels of Dental Sedation Available
What to Do in a Dental Emergency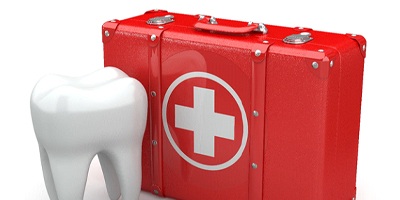 Step 1: Call us right away. Whether you've cracked a tooth or woke up with a searing toothache, give us a call as soon as you can. We'll do our best to schedule you for a same-day emergency appointment and walk you through how to handle your emergency until you arrive.
Step 2: See Dr. Sheng Ji for an exam. When you reach our office, your Carmichael emergency dentist Dr. Sheng Ji will see you right away. He'll provide any necessary pain relief, explain your treatment options, and work with you to make a plan for getting your oral health back on track.
Step 3: Get the fast, professional care you need. Once you've agreed to a treatment plan, our experienced team will get to work right away to protect your teeth and alleviate your pain. We offer a wide variety of dental services in-house, including multiple types of dental sedation, and will aim to restoring your happy, healthy smile as quickly as possible.
The Most Common Dental Emergencies
Whether your dental emergency is the result of sudden trauma or a long-standing dental health issue, it is important that you take action to address it as soon as you can. Regardless of what type of situation you're facing, we encourage you to call us as soon as you can. We are often able to see emergency patients for same-day emergency appointments! Before you reach us for your appointment, you may be able to perform some basic first aid to manage your pain and lessen the damage to your mouth.
Understanding the Cost of Emergency Dentistry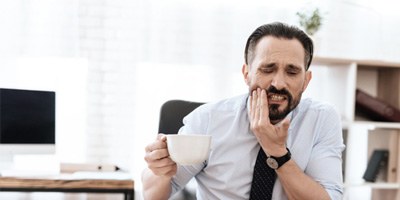 Naturally, emergency dental care comes with a price. It's important to be aware of the costs involved before you agree to any treatment. Sometimes, only a minor procedure will be required, but in other situations, something significant like facial trauma repair may be necessary. At the office of Dr. Sheng Ji, the cost of emergency dentistry in Carmichael will be explained to you in advance so you know what to expect when the time comes for payment.
Every Dental Emergency is Different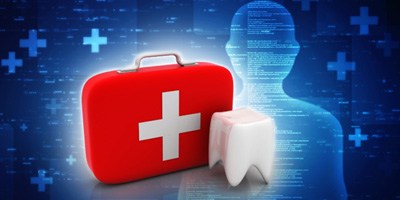 Believe it or not, visiting your emergency dentist is relatively inexpensive. During your appointment, our team will evaluate the extent of your condition and determine which treatments are necessary to get your smile back on track. Since every case is unique, it's impossible to provide an accurate cost estimate until you come in for an exam.
We will explain our findings and the recommended treatment plan, plus provide a cost estimate in advance so there won't be any surprises!
Taking Care of Your Smile Can Save You Money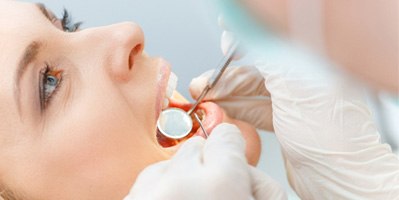 Not every dental emergency is entirely avoidable. Although some happen because of accidental injuries, the majority are the result of unchecked infection or damage. Fortunately, you can keep your smile healthy and save thousands of dollars over the years by investing in routine dental checkups.
On top of that, you can avoid breaking the bank by visiting our team as soon as you notice something wrong with your oral health. Taking care of a problem right away will help you avoid needing more expensive and extensive treatment later on.
Does Dental Insurance Cover Dental Emergencies?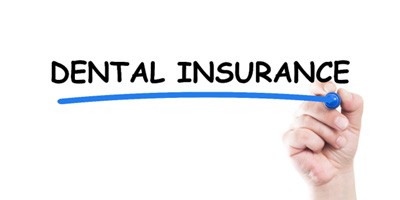 The good news is that most dental insurance plans offer some level of coverage for emergency situations. At least one yearly emergency exam is typically fully covered, while common services associated with hurting teeth like tooth extractions are eligible for 50-80 percent of coverage. Of course, every policy is unique, which is why you should confirm the details with your insurance provider before committing to anything. Our team is more than happy to help with this process if needed!
Another Option for Making Dental Emergencies Affordable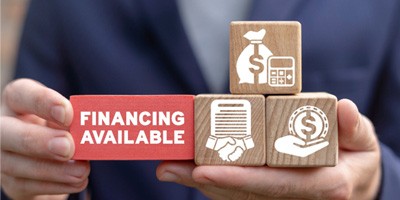 Don't have dental insurance? No problem, you still have access to an emergency dentist in Carmichael! We offer flexible financing through CareCredit. This third-party financier offers patients low-to-no-interest payment plans. Contact us to learn more!
Consider, for instance, our own practice. We at Dr. Lam's office provide flexible financing through CareCredit. Through them, you can pay for dentures with monthly, low-interest installments. You could then cover their costs gradually instead of all at once.
To find out other financial facts about dentures, book a visit to our office. We'll work with you so your new teeth are practical and within budget!
How to Prevent Dental Emergencies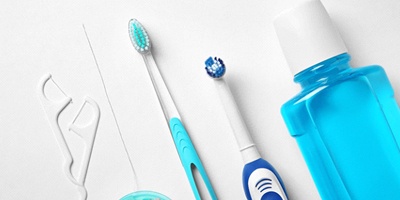 To reduce your chances of needing emergency dentistry in Carmichael, you should:
Stick to a thorough daily oral hygiene routine that includes regular brushing and flossing
Limit your consumption of sugary, acidic foods and beverages
Visit your general dentist for biannual cleanings and exams
Seek help as soon as you notice the first twinge dental pain — don't wait until the problem becomes severe!
Wear a custom mouthguard when you play sports
Always be aware of your surroundings and remain alert to potential safety hazards
Dental Emergency FAQ's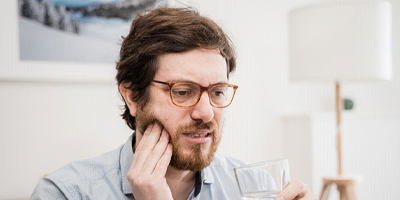 Having as much information as possible about dental emergencies will make it easier to protect your smile and stay comfortable should you find yourself needing urgent care. Of course, you may not be in the right frame of mind to be asking important questions while you're suffering from the pain of a real emergency. For that reason, we've included the answers to some of the questions we most often receive from our patients; keep reading to learn important information that could help you prepare for a severe dental issue.
WHY SHOULD I CALL AN ORAL SURGEON INSTEAD OF THE HOSPITAL?
The staff at hospitals aren't always equipped to deal with common dental emergencies such as damaged teeth or infections; they may be able to write you a prescription, but more often than not this won't address the root of the problem. An oral surgeon such as Dr. Ji is much more experienced when it comes to treating with this type of oral health issue and will be in a much better position to stop your pain and restore your health. That said, you should visit a hospital if your emergency involves uncontrollable bleeding, or difficulty breathing.
WHAT SHOULD I PUT IN A DENTAL EMERGENCY KIT?
You can't always prevent dental emergencies from occurring, so it's a good idea to have a first aid kit that already has the basic items you'll need to respond to dental trauma. Some good examples of things to have on hand include:
A container with a secure lid for holding loose teeth or restorations
Pain killers for toothaches and any other kind of discomfort you might experience
Gauze for stopping your bleeding
Salt water to rinse your mouth in case of an infection
Dr. Ji's contact information so that you can schedule an emergency appointment right away
WILL INSURANCE COVER MY EMERGENCY?
Not all insurance plans offer the same type of coverage, and you often won't know whether you're entitled to benefits until after your mouth has been examined and the nature of your dental emergency has been narrowed down. Typically, your insurance will at least partially cover the cost of treatments meant to help your mouth function normally again; of course, the only way to know for sure is to visit Dr. Ji and have him check the damage before recommending a treatment plan. The rest of our team can help you file the necessary claims to maximize your benefits.