Bone Grafting – Carmichael, CA
Building Up Your Jaw Before Implantation
A beautiful smile relies on more than just your teeth; it also needs a strong jawbone to hold it in place. Once you've lost a tooth, the bone underneath will start to resorb (meaning it breaks down because it's no longer being used), usually up to 50% within first two years. This can be a serious obstacle to getting implants, but in many cases a bone graft can be performed to prepare the site to receive new teeth. As an oral surgeon, Dr. Ji can easily make bone grafting a part of the dental implant process and he can incorporate bone grafting into your tooth extraction surgery, so that you do not need to have two separate surgeries. Schedule a consultation with our Carmichael practice today to learn more.
Why Choose Sheng Ji, DDS, MD Oral & Maxillofacial Surgery for Bone Grafting?
A Surgeon That Has Been Trained in Both Dentistry and Medicine
Combine Bone Grafting with High Quality Dental Implants
Multiple Methods of Sedation to Help You Feel at Ease
What is a Bone Graft?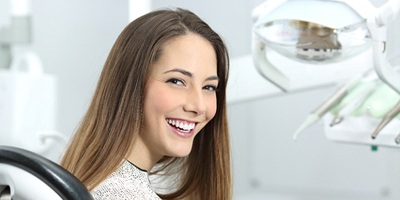 A bone graft is a procedure used to repair a damaged or deteriorated bone. It's usually recommended for patients who have had a tooth extraction or otherwise lost a tooth – especially if the loss occurred a while ago. The jaw needs sufficient bulk and density to successfully support and fuse with the implant posts; that's why a graft is normally necessary to replace any tissue that might have been lost or preserve existing bone. That said, a bone graft may not be necessary for every patient. Dr. Ji will provide a detailed assessment during the first consultation.
Bone Grafting After Tooth Loss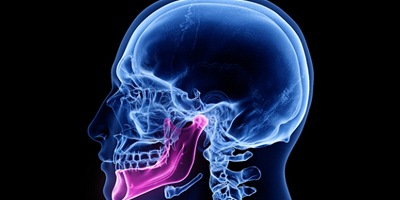 Your natural teeth stimulate the jaw every time you bite down or chew. Once you've lost a tooth, the lack of stimulation in your jaw will lead to resorption. The longer you wait to receive implants after a tooth comes out, the more likely you are to have suffered from resorption, and in many cases bone grafting will normally be necessary.
Bone Graft After Tooth Extraction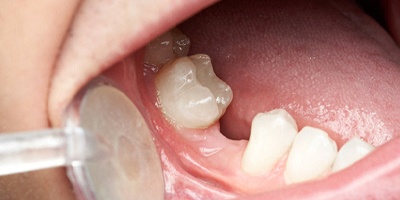 If you are considering an implant, Dr. Ji can incorporate a bone graft into your extraction surgery (socket preservation) so that you do not need to have two separate surgeries. Having a socket preservation performed at day of extraction will preserve existing bone volume, and prepare the surgical site for future implant placement. It typically takes about four to six months for your mouth to fully heal after this procedure to the point where you'll be able to get dental implants.
Benefits of Bone Grafting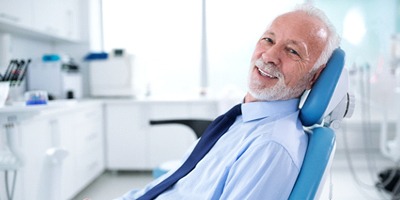 Protect Your Oral Health: Your teeth could start to drift out of place as the jaw bone changes shape, making it difficult to brush and floss effectively. A bone graft will help keep the teeth in their proper place.
Maintain Your Appearance: Your jaw helps your face maintain its youthful structure; a bone graft could go a long way towards helping you look younger.
Benefitting from Procedures That Couldn't Be Done Otherwise: For many patients, a bone graft could mean the difference between getting dental implants and needing to rely on another kind of restoration.
Maintaining Ridge Geometry: For patients that is considering restorations other than implants, bone graft also preserves the natural geometry of your jaw line after tooth loss, which provides better soft tissue support for future prosthesis and allow for better hygiene care
Bone Grafting FAQs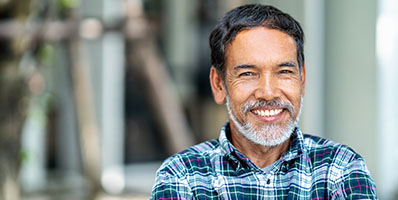 If your dentist or oral surgeon recommends having bone grafting done, you're likely to have a few questions about the procedure. To help make sure that you're fully informed about your treatment, we've provided answers to some of the most common bone grafting questions below. Do you have an inquiry that isn't addressed on this page? Feel free to reach out to our practice today; one of our team members will be able to assist you.
Why is Bone Grafting Often Necessary Before Dental Implant Placement?
Dental implants are known for their ability to last for decades in the jaw. However, to be successful, they need to be able to fuse with the surrounding bone tissue. If there isn't enough bone in the jaw, your implants will likely fail.
Unfortunately, missing teeth often cause the jaw to lose some of its bone density. As a result, if it has been a while since your tooth was lost, your jaw may not currently be capable of joining with and supporting a dental implant post. For this reason, bone grafting is often required before dental implant surgery can be performed. This helps ensure that there will be enough bone at the surgical site for a successful implant procedure.
Where Does the Material for a Bone Graft Come From?
In the past, bone needed for grafting had to be removed from another part of your jaw or body, which requires additional surgery. Today, bone grafting materials may be used in place of your natural bone with no extra surgery necessary. Commercially available bone grafts can come from human donors, animal bone, or even synthetic bone. During the healing process, the graft material acts as a scaffold, eventually getting replaced by your own newly regenerated bone.
Does Bone Grafting Hurt?
A small incision needs to be made in your gums for the bone grafting procedure. Your mouth will be numbed when this happens, so you shouldn't feel any discomfort at the time. However, you may experience some slight soreness after the treatment is complete. You can take over-the-counter pain medication to control your discomfort; applying ice packs to the area can also help. The soreness should gradually fade over time. Call our office immediately if your post-surgical symptoms grow severe or last longer than expected.
How Long Does Healing Take?
The exact timeline for recovery is different for every patient and can depend on several factors, including your natural healing capabilities and how extensive the treatment was. While you can usually expect to be able to return to your normal activities after just a day or two, it will still take a few months for your jaw to fully recover. We can give you a more detailed timeline during your initial consultation, and we'll give you a number of aftercare instructions to help ensure that the healing process goes as expected.