Dental Implants – Carmichael, CA
A Permanent Solution
for Missing Teeth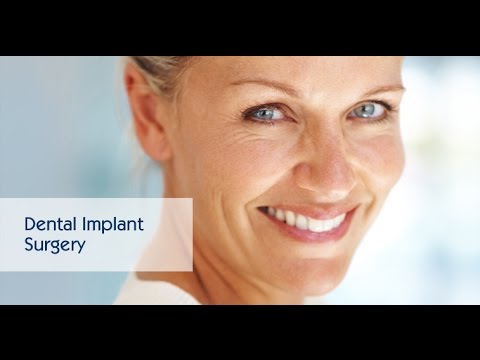 A single missing tooth can cause all kinds of problems, and those only become worse as more teeth go missing. For people with an incomplete smile, even simple tasks like eating, speaking, and smiling can become awkward and painful. Does this sound familiar? If so, then Dr. Ji is ready to offer you the most complete tooth replacement available today: dental implants. With them, he can rebuild your smile no matter how many teeth you are missing, and you can look forward to the beautiful results lasting for decades to come. To learn more and schedule a consultation, give us a call today.
Why Choose Sheng Ji, DDS, MD Oral & Maxillofacial Surgery for Dental Implants?
Dual-Trained Surgeon in Both Dentistry & Medicine
Sedation Dentistry Makes Every Procedure Comfortable
Friendly & Professional Team
Benefits of Dental Implants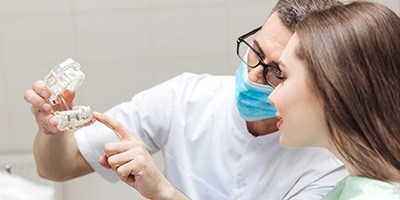 Dental implants are the only treatment available today that replaces both the root and crown of a tooth, giving them a stability a traditional bridge or denture simply can't match. This is just one of the many benefits they provide, and it's partly why implants are the first choice of both doctors and patients around the world when it comes to closing gaps in the smile. What else makes dental implants stand out? Follow the link below to learn more.
Learn About the Benefits of Dental Implants
Indications for Dental Implants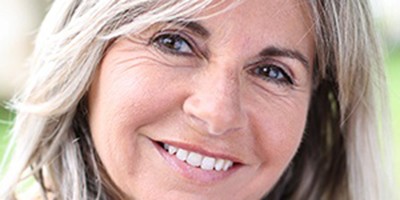 One of the best things about dental implants is that they can be used to help patients with any number of missing teeth. As long as someone has good dental health, stable overall health, and enough jawbone to support the new tooth roots, they are set to begin treatment. If a patient is lacking any of these requirements, Dr. Ji can help them get ready for the procedure. Once a patient is approved, he can use the following restorations to renew the smile:
Missing One Tooth
Dr. Ji can place a single dental implant topped with an all-porcelain crown between two healthy teeth without altering them at all. This is a much less invasive approach compared to a traditional bridge in which the remaining teeth have to be filed down in order to support the prosthetic.
Learn About Single Tooth Implants
Missing Multiple Teeth
For patients missing multiple teeth in a row or all throughout their mouth, a small number of implants can be used to support a prosthetic such as a bridge or denture. Compared to their traditional counterparts, implant-retained prosthetics not only have a more secure hold, but they've been shown to last much longer as well.
Learn About Multiple Tooth Implants
Missing All Teeth
If a patient is missing all of their teeth along a single arch, Dr. Ji won't have to replace each tooth with an individual implant. Instead, he can use just four to six implants to anchor a full denture to the jaw. Implant dentures are more stable than regular ones, plus they help a patient recover much more of their original bite strength, enabling them to enjoy a more varied diet with ease.
Learn about Implant-Retained Dentures
Surgical Implant Placement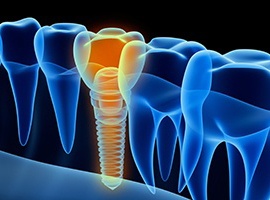 The first step of getting dental implants is to have the new roots surgically placed into the jawbone, and this is something Dr. Ji is a true expert at. He has performed the procedure countless times over the course of his career, and he always uses the latest technology to formulate extremely precise treatment plans. Combine this with our sedation options, and most patients enjoy both a successful procedure as well as a quick recovery.
Bone Grafting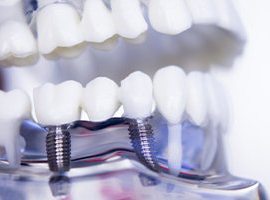 If a patient does not have an adequate amount of jawbone to support dental implants, all is not lost. Dr. Ji can perform a bone grafting procedure to literally build up and strengthen the areas of the jaw that will house the implants. This will involve a minor procedure that can be completed in just one visit. Dr. Ji will use a patient's own harvested bone, donated tissue, or a lab-made grafting material to stimulate bone growth in the jaw. After a few weeks of healing, a patient will be ready to receive their dental implants.
Cost of Dental Implants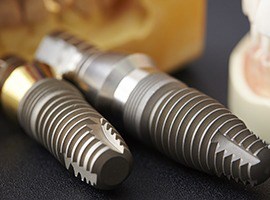 Every dental implant procedure performed by Dr. Ji is completely personalized based on the needs of the patient, and because of this, there is no fixed price for implants. The number of implants needed, the type of restoration used, and even the location of the new teeth can all influence the overall cost. While implants can be a sizeable investment in your oral health, they are one that you can trust to last for multiple decades with minimal maintenance. This is much, much longer compared to the five to seven-year lifespan of more traditional replacements, meaning overall, most implant patients actually end up saving money on their new smile.
Learn about Cost of Dental Implants
Advanced Dental Implant Procedures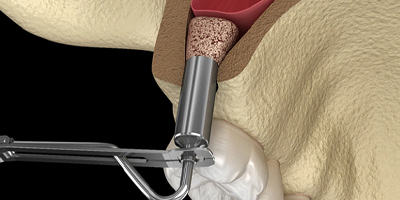 Some patients are better candidates for dental implants than others, but with the help of the advanced dental procedures that Dr. Ji can offer, more people than ever before are able to undergo the surgery. Do you have a jawbone that has degenerated due to years of missing teeth? Or do your sinuses not leave any room for an implant? With bone grafting and sinus lifting, we can help you overcome these complications so that your smile can be restored.