Welcome to Sheng Ji, DDS, MD Oral & Maxillofacial Surgery
Helping the Greater Sacramento Region Smile
Carmichael's Oral Surgeon
Committed to
You & Your Family
When undergoing oral surgery, it's completely understandable that patients nearby want to know their smile is in the hands of a true expert who will prioritize their safety at all times – and that's just what you'll find at Dr. Ji's office. As a dual degree surgeon who has been extensively trained in both medicine and dentistry, he has the experience needed to carry out even the most complex procedures, including extensive emergency care and dental implants, with top-tier efficiency, precision, and comfort.
Meet Your Oral Surgeon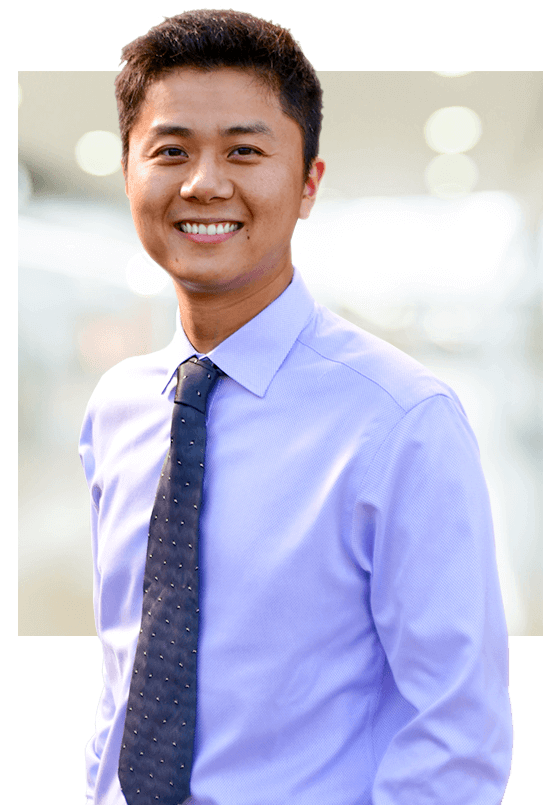 Oral Surgery Treatments
Focused on Clinical Excellence & Your Comfort
We offer an extensive menu of advanced services, from wisdom teeth removal to bone grafting, so patients can escape pain and transform their oral health in the ways they desire. Dr. Ji is highly trained in the latest surgical procedures and offers expert care in a safe and comfortable environment.
Dental Insurance & Flexible Financing
We do not want our patients to stress out about the cost of oral surgery, emergency dentistry, dental implants, or any of the other services we offer. That is why our dental practice near Citrus Heights is proudly in-network with most major PPO dental insurances, including Delta Dental, Aetna, and Cigna. We'll even help you understand your benefits and file claims on your behalf. If you would like to break up the price of your treatment, low-interest payment plans can be arranged through CareCredit. Our team will be your advocates and do everything within our power to enhance the affordability of your care.
Learn About Insurance & CareCredit
Frequently Asked Questions
It's important to do the proper research before you choose an oral surgeon to help you with your complex dental issues. You can learn more about the basics of oral surgery right here by reviewing the answers to some of the questions we've heard most frequently. You can also contact Dr. Sheng Ji or one of our talented staff members directly if you have concerns that aren't addressed here. We hope the information here helps you feel more confident about your care.
How is an Oral Surgeon Different from a Dentist?
In order to become an oral surgeon, one must complete an additional four to eight years of education after completing dental school. Since oral surgeons have a more specialized knowledge base, general dentists will generally refer their patients to oral surgeons for implant placement, wisdom tooth extraction, and other procedures. Dr. Sheng Ji graduated from UCSF dental school, and he pursued specialized training in oral and maxillofacial surgery after his graduation, eventually earning his Doctorate of Dental Surgery.
When Do I Need an Oral Surgeon?
One of the most common reasons dentists refer patients to oral surgeons is for implant placement. Most general practices only restore dental implants, but an oral surgeon has the knowledge, experience, and skillset needed to ensure successful placement of the posts. You might also require an oral surgeon's help if you need your wisdom teeth removed or if you require a complex treatment for an impacted canine, facial trauma, a misaligned jaw, or a disease that affects the head/neck region and oral cavity. Your dentist can help you figure out whether oral surgery is necessary during a consultation.
How Much Will It Cost to Have a Tooth Pulled?
First of all, the price for an extraction tends to vary based on the location of the oral surgeon's office. You also need to take into account the type of tooth being removed as well as the type of extraction being performed. Wisdom teeth extractions tend to be more costly than normal extractions since surgery is normally required. The same goes for impacted canines and other teeth trapped beneath the gums. Be sure to check your insurance benefits to see what kind of coverage you can expect to receive for extraction.
Do Oral Surgeons Do Walk-In Appointments?
It's generally better to schedule your appointment in advance. This helps ensure that we have plenty of time to give each patient the individualized attention they deserve. If you're a new patient, you can set up an appointment by either calling our office or submitting a request online.
What If I Have a Dental Emergency?
For life-threatening injuries, such as unstoppable bleeding or any issue that's making difficult to breathe, call 911 first. However, if you have a dental emergency that isn't putting your life in immediate danger but nevertheless requires urgent attention, call our office as soon as possible. We can quickly schedule an appointment to provide immediate attention in the case of a broken or knocked-out tooth or a serious facial injury.
Locating Our Dental Office Near You
Oral surgery, emergency care, sedation dentistry, and more can be found at our office, which is located at 6600 Madison Ave Suite 10 in Carmichael. Our convenient position allows us to welcome patients from surrounding communities, including those looking for an oral surgeon near Fair Oaks. We are near the Madison Ave. and Dewey Drive intersection, by the Chevron, Starbucks, and CVS. If you have any difficulty locating us, don't hesitate to reach out!