Surgical Tooth Extractions – Carmichael, CA
How We Remove Problem Teeth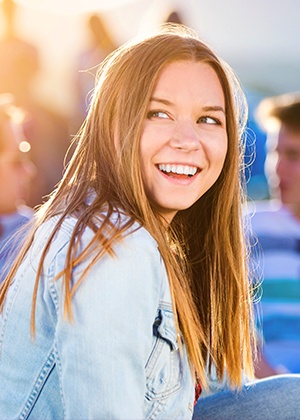 In an ideal world, a person would be able to keep all of their natural teeth for their entire life, but unfortunately, this is not the case for many patients. Often, a tooth can become impacted or so damaged that the only viable option is to remove it. If a tooth has fully erupted, it can usually be extracted by a general dentist, but if it is still partially covered by gum or bone tissue, it will require surgery. At this point, the patient will usually be referred to an oral surgeon like Dr. Ji. Dr. Ji has literally performed thousands of surgical tooth extractions in Carmichael over the course of his career, and thanks to his advanced training and use of sedation dentistry, he's able to provide a comfortable experience for absolutely every patient.
Why Choose Sheng Ji, DDS, MD Oral & Maxillofacial Surgery for Surgical Tooth Extractions?
Certified Oral Surgeon With Degrees in Medicine & Dentistry
Multiple Types of Sedation Available
Friendly, Professional, & Highly-Skilled Team
When is a Surgical Tooth Extraction Necessary?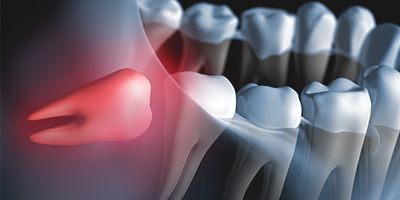 A surgical extraction is usually recommended in the following situations:
An erupting tooth has become impacted, or stuck, while trying to come in.
A tooth that is still partially within the jawbone has developed a serious infection
Physical trauma to the face has damaged the jawbone surrounding a tooth to the point that it cannot support the tooth
A tooth is cracked or broken below the gum line
The bone/gum tissue supporting a tooth is so dense that a simple extraction is not possible
What to Expect During a Surgical Tooth Extraction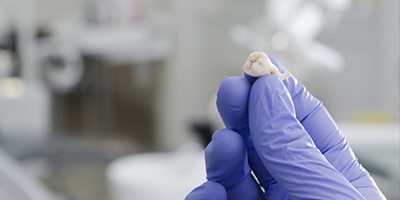 After meeting with Dr. Ji and having a few X-rays taken of your mouth, he'll let you know whether or not a surgical extraction is absolutely necessary. If one is, the procedure will follow these basic steps:
You will be given sedation to ensure you feel comfortable the entire time you are in the chair
Dr. Ji will then numb the treatment area with local anesthetic
Once you are fully sedated and can't feel anything, he'll make a small incision in the gum tissue to expose the tooth
He'll then remove any bone tissue to make it easy to access the tooth
He'll remove the tooth, sometimes in pieces depending on its location
The treatment site will be closed using self-dissolving stitches.
Surgical Tooth Extraction Aftercare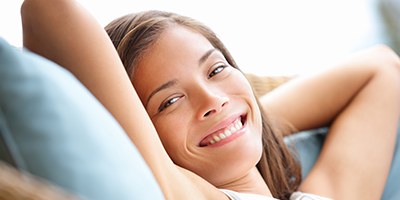 Once the procedure is finished, Dr. Ji will dress the treatment area with gauze to control the bleeding. A little swelling and soreness afterward are normal, but an OTC pain reliever or prescription medication provided by Dr. Ji will help reduce any discomfort. You will be advised to take the rest of the day easy and avoid using a straw, spitting, or chewing regular food for 24 hours so that the treatment area can properly clot. Not following these instructions can lead to a condition called dry socket, which can be very painful.
After sticking to a soft food diet and regularly changing your dressings for a few days, your mouth should be fully healed within a week or so. At this point, if needed, Dr. Ji can work with you to help you replace your extracted tooth.
Understanding the Cost of Surgical Tooth Extractions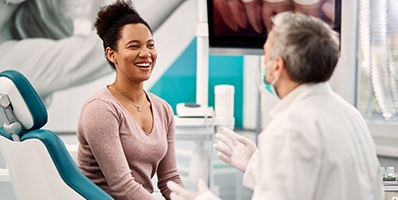 For severe cases of dental decay or injury, Dr. Ji may recommend a surgical tooth extraction. Upon hearing this, you may initially wonder how much it'll cost. Because it's a major procedure and a huge investment, it's understandable to be concerned about the total price. Although we can't provide an accurate estimate until you come in for a consultation, we can explain which factors must be considered. If you'd like to learn more about the expected cost of surgical tooth extractions in Carmichael, simply click on the button below!
Factors That Can Affect Surgical Tooth Extraction Cost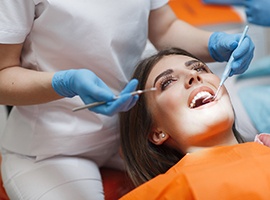 No two smiles are the same. As such, it's difficult to provide an estimated cost estimate because every patient's dental needs are unique. It's important to note that there are multiple factors that can influence your overall expenses:
Number of teeth needing extraction. Having one tooth removed is much less expensive than having several teeth pulled.
Type and location of the tooth. Extracting a tooth that's far back in your mouth may cost more than removing a front tooth.
Surgical vs. non-surgical. A surgical tooth extraction is more complex than a non-surgical one. Because it requires minor oral surgery, you can expect a bit of a higher cost.
Method of tooth replacement. Higher-quality solutions like dental implants tend to cost more than traditional ones like dentures and dental bridges.
Does Dental Insurance Cover Surgical Tooth Extractions?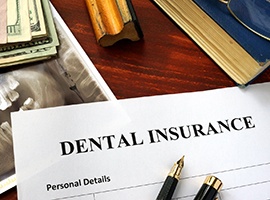 Surgical tooth extractions are considered major procedures, which is why it's common for dental insurance plans to cover about 50% of the cost. Of course, the exact percentage could vary depending on whether or not your deductible has been met. There also might be limits in place that cover only a certain number of teeth or a waiting period before the coverage kicks in. Every policy is unique, so you should confirm the details with your insurance provider beforehand. If needed, our team can help with that process!
Other Options for Making Surgical Tooth Extractions Affordable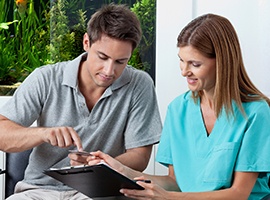 Don't have dental insurance? No problem! Our practice has another solution to help make your care affordable: third-party financing. With CareCredit, you can break up the total cost of surgical tooth extraction into much smaller monthly installments that fit your budget. Best of all, these plans often come with little-to-no interest attached! If you'd like to learn more about them, don't hesitate to contact us for details.
Surgical Tooth Extraction FAQs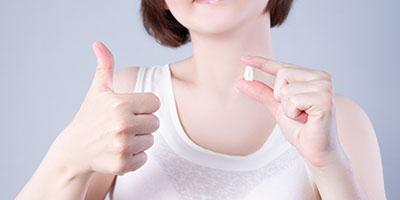 We understand if the idea of undergoing tooth extractions makes you feel a little nervous or intimidated. One way to ease any anxiety is to gather as much information as possible about the road ahead. To help you out, we have put together a list of frequently asked questions about this procedure, along with to-the-point answers. Feel free to give us a call if you do not see your specific questions addressed here.
Does a Surgical Tooth Extraction Hurt?
Patient comfort is a priority for our practice. During your appointment, your mouth will be numbed. Sedation is also available. You can therefore expect to feel little to nothing while Dr. Ji is working to remove your tooth.
After any anesthesia and sedation wear off, it is normal to experience some soreness and discomfort. You can mitigate such issues by carefully following our post-operative instructions. For example, you should get plenty of rest, make adjustments to your eating habits, and take any medications recommended by Dr. Ji.
If you experience any severe or unusual pain after your extraction, call us right away. You might have a complication that requires you to schedule an appointment with our team.
Can I Leave the Space Empty After a Surgical Tooth Extraction?
That depends on the reason for the extraction. For example, if you have your wisdom teeth removed, there is no need to ever worry about getting them replaced. The same is true of supernumerary teeth that should never have developed in the first place.
In other cases, tooth replacement is strongly recommended. It can prevent your remaining teeth from drifting out of place, help you enjoy a strong bite, and allow you to maintain a complete and confident smile.
How Should I Prepare for My Surgical Tooth Extraction?
Here are a few things you can do before your appointment to make sure you feel as prepared as possible:
Ask Dr. Ji and our team about anything that concerns you. Like any good dentist, we are always ready to answer our patients' questions!
Follow any specific pre-treatment instructions that we provide. For example, you might need to avoid eating for a certain length of time if you will be sedated during your procedure.
Make arrangements for your recovery period. You may need to have someone drive you home from our office. You may also find it beneficial to stock up on soft foods, ask your family to be prepared to help with your usual chores, and collect a few movies or books to keep you entertained while you rest.
What Risks Are Involved with Surgical Tooth Extractions?
Tooth extractions are generally quite safe. Dry socket and post-treatment infections are the most common complications. Fortunately, these can usually be prevented if you strictly follow our instructions during your recovery period.