Advanced Dental Implant Procedures – Carmichael, CA
Is Your Jaw Ready for Implants?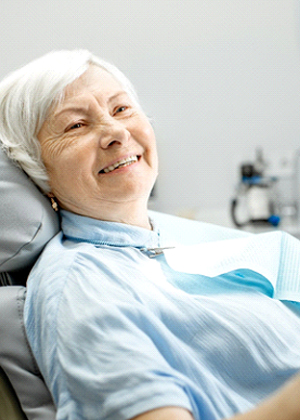 In an ideal world, anyone who lost a tooth would be able to get dental implants in Carmichael. Unfortunately, though, there are a few factors that can complicate the process, such as the level of bone density in your jaw or the location of your sinuses. Thanks to some of the advanced procedures that Dr. Ji offers, these issues don't have to prevent you from enjoying the benefits of artificial roots for new teeth. Call us today to schedule an implant consultation; we'll help you figure out exactly what to expect from the process.
Bone Grafting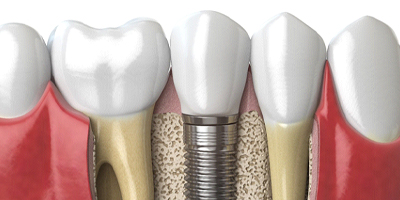 Dental implants are meant to help prevent bone loss in your jaw, but if you've waited too long before having your teeth replaced, odds are you've already lost some bone density in that area. We'll need to rebuild the bone before moving forward with the surgery, and to do that we need to use a procedure called bone grafting. Bone tissue will be taken from another part of your body such as the hip or a denser part of the jaw; in certain cases, the material will come from another person or animal instead. In any case, the new tissue will be transplanted to the degraded area, where it can stimulate the growth of new bone. The surgery normally takes anywhere from 45 to 90 minutes, and afterwards it can take three months to a year for your mouth to fully recover. Implant placement will take place after we've determined that your jaw will be able to join with and support the posts.
Sinus Lifts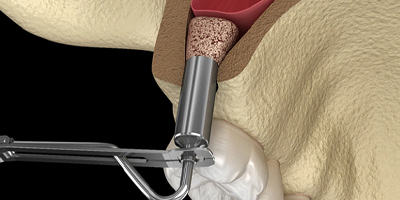 A sinus lift can be used to add density to a degenerated much like a bone graft. However, this procedure is exclusively used for the upper jaw, and it has the additional benefit of moving the sinus cavity further away from the mouth. We may recommend a sinus lift if we find out that the cavity does not currently leave enough room for dental implants. During the surgery, we'll open the gums where your tooth was and create a window in the bone. We can then gently lift the membrane that separates the sinuses from the jaw so that we can place the grafting material underneath it. Afterwards, you can usually expect about 4 to 9 months of healing before we move on with the actual dental implant process.