Benefits of Dental Implants – Carmichael, CA
The #1 Tooth Replacement Available Today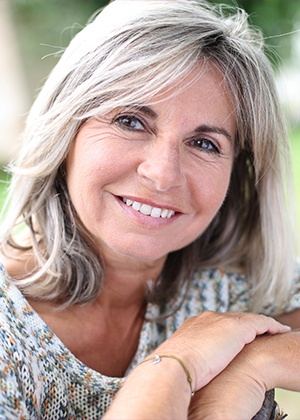 Over the past two decades, dental implants have quickly become the gold standard when it comes to tooth replacement. They are the first recommendation Dr. Ji makes to his patients who are looking to recover their lost teeth, and he has already used them to restore countless smiles over the years. Because implants are able to replace both the root and crown of a tooth, they're able to offer a number of advantages other treatments simply can't. What are they? You'll find just a few of their unique benefits listed below. To learn more about dental implants and see if they're exactly what your smile needs, give us a call today to schedule a consultation.
Why Choose Sheng Ji, DDS, MD Oral & Maxillofacial Surgery for Dental Implants?
Dual-Trained in Both Dentistry & Medicine
Years of Hands-On Dental Implant Experience
Multiple Types of Sedation Available
Complete Security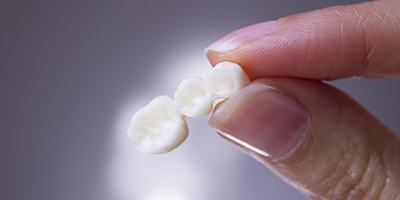 With dental implants, a small titanium post is placed into the jawbone to act like a tooth root, and this provides the foundation for a new crown, bridge, or denture. This gives them the kind of stability only a real tooth can match. When a patient has implants, they do not have to worry about their new teeth slipping out of place or breaking. Dental implants function like your real teeth, allowing you to eat your favorite foods with confidence and without pain.
Unmatched Aesthetics
Dental implants are usually topped with custom-made porcelain restorations, and because they don't require any metal or acrylic attachments to stay in place, they're able to recreate the appearance of a natural tooth down to the finest detail, helping a patient recover their oral health and confidence at the same time.
Long Term Protection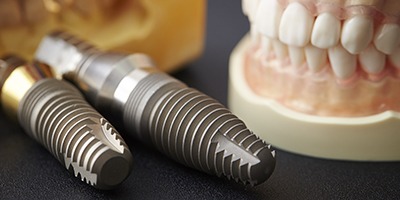 After a tooth goes missing, it's normal for the jawbone in the area to start shrinking. This can weaken the foundation of the surrounding teeth and cause a person's face to develop an aged, "sunken" appearance. Other tooth replacements can't do anything about this, but dental implants can! Once in place, the new roots actually stimulate new bone growth in the jaw and encourage renewed blood flow, helping a patient maintain a more youthful face shape as the years go by.
Highly Successful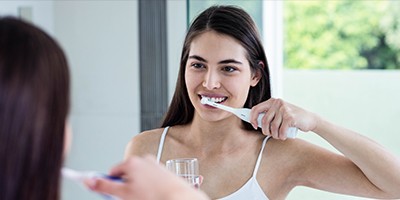 When placed by a skilled oral surgeon like Dr. Ji, dental implants have an impressive 98% success rate, meaning they are virtually guaranteed to give a patient the results they want.
Easy Maintenance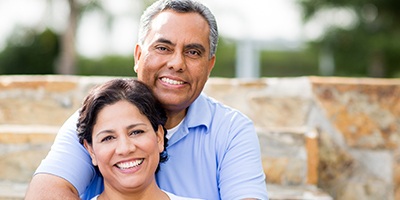 Taking care of dental implants is simple—you basically look after them just like your real teeth! Consistent brushing and flossing along with regular checkups at the dentist are all that's needed to ensure implants look and function like new for decades to come.
Lifelong Solution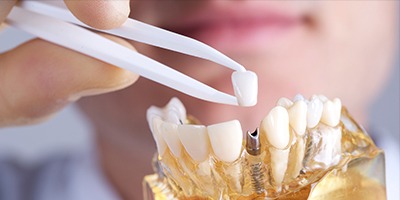 With the proper care, nothing is as reliable as dental implants. While most other tooth replacement solutions only last about five to ten years on average, dental implants can easily last for 30 years or more.
Wallet-Friendly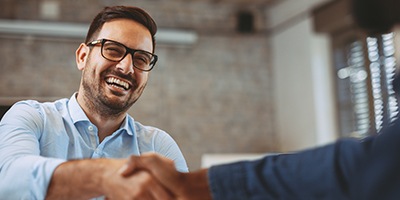 While dental implants do tend to cost more upfront compared to traditional bridges and dentures, over the long-term, they are the much better investment. Thanks to their longevity, patients end up spending much less on routine maintenance for their new teeth overall, which can easily add up to thousands over the lifespan of dental implants.