Cost of Dental Implants – Carmichael, CA
Figuring Out the Price of Your Personalized Procedure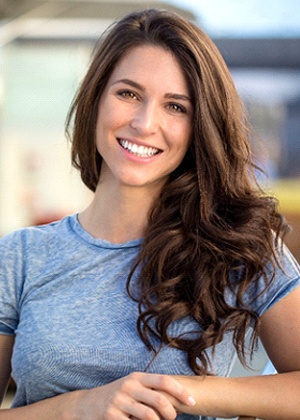 Your dental implant procedure will be much different from that of another patient based on your needs. As such, it can be hard to give a useful estimate for the price of implants without checking your smile first. Dr. Ji will spend your first consultation considering the different factors that can contribute to the cost before giving you a reliable estimate. Ready to learn how much you can expect to invest in a stable, long-lasting smile? Schedule an appointment at our Carmichael office today.
Why Choose Sheng Ji, DDS, MD Oral & Maxillofacial Surgery for Dental Implants?
A Surgeon Extensively Trained in Dentistry and Medicine
Multiple Forms of Sedation for Your Comfort
Friendly and Professional Team
Types of Dental Implants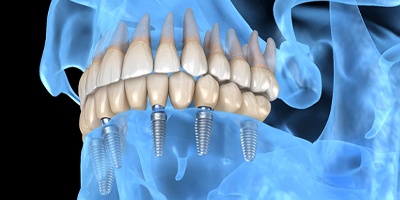 Unlike other restorations, dental implants can be used to replace any number of teeth. Naturally, the extent of your tooth loss affects how many implants you need, and thus influences the overall cost. Patients who have only lost one tooth will likely need a single implant post and a crown, but multiple teeth in a row will need to be replaced by an implant-retained bridge, and in some cases you might even need full prosthesis supported by four to six implants (Teeth-in-a-Day or All-on-4/6). Dr. Ji will aim to use to most conservative number of implants necessary to restore the appearance and functionality of your smile.
What are the Stages of Dental Implant Treatment?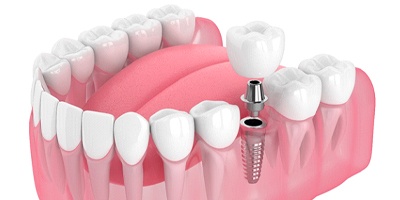 When you are considering dental implant as an alternative treatment to restore your smile and function, on average it is reasonable to expect multiple appointments/stages until a final crown is placed. Usually this process starts with preparing the underlying bone for implant by either removing broken tooth along with simultaneous bone graft procedure, or in scenarios where tooth has been lost, the remaining jaw bone may or may not need augmentation prior to implant surgery. Once implant is surgically placed, you can expect an average of 3-5 months of healing period prior to placement of the implant post/abutment followed by routine crown fabrication by your general dentist.
Are Dental Implants Worth the Investment?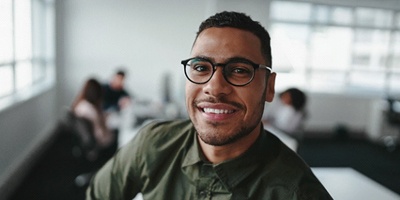 Some patients might be discouraged to find that dental implants are generally more costly than traditional dentures and bridges, but over the long term, you'll find that the procedure is most certainly worth it. The implants will let you enjoy a wider variety of foods, keep your jawbone healthy, and avoid various inconveniences (such as the slipping that often occurs with ill-fitting dentures). There's even a good chance that implants will prove to be the most cost-effective option over time because they can often last for the rest of your life without needing to be replaced; by comparison, you'll usually need new dentures and bridges every 5 to 15 years.
Does My Dental Insurance Cover Implants?
Many plans don't cover implant placement while others do, so you'll need to check with your insurance carrier to see what benefits are offered. Even if the procedure itself doesn't receive coverage, your plan could still pay for related procedures. For example, if one of the stages of your treatment is to receive bone graft augmentation/socket preservation, you can normally expect insurance to kick in. We're happy to help you file a claim for the benefits you deserve; we are in-network with many common dental PPOs, but we also accept plans that are out-of-network. Financing through CareCredit is also available.