Multiple Tooth Implants – Carmichael, CA
How Many New Teeth Do You Need?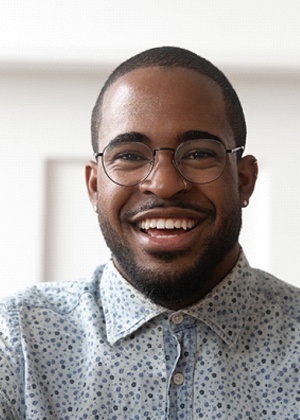 If you've lost multiple teeth, having them replaced as soon as possible could make all the difference in being able to enjoy a full life of eating all your favorite meals and confidently smiling whenever you meet someone new. Nowadays, dental implants are the new "gold" standard for replacing teeth, being the only kind of restoration that replaces the missing root structure. Naturally, you'll want an expert oral surgeon such as Dr. Ji to handle the procedure when more than one implant is required. Don't let the gaps in your smile stay empty for too long; contact us to schedule a dental implant consultation today!
Why Choose Sheng Ji, DDS, MD Oral & Maxillofacial Surgery for Multiple Tooth Implants?
A Team That's Friendly and Professional
An Oral Surgeon with Years of Hands-On Implant Experience
Multiple Types of Sedation
Non-Implant Tooth Replacement Options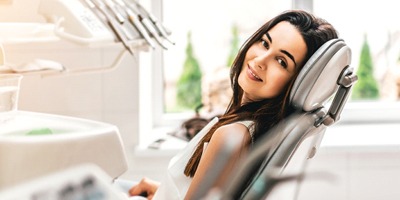 You may have a few different options to consider when replacing missing teeth. A fixed bridge, for example, can hold up to three replacement teeth between a pair of crowns that rest on natural teeth. However, this type of restoration has a drawback: enamel needs to be removed in order for the crowns to fit. This ultimately means weakening some of your remaining teeth.
If all your teeth are missing, you could get full dentures to replace them. But while they would let you chew most foods and speak with clarity, eventually they may not fit properly anymore and could start slipping at awkward times. You may also get partial dentures to take the place of missing teeth in several different areas of the mouth.
All of the above-mentioned restorations can be enhanced by being anchored to dental implants.
The Dental Implant Process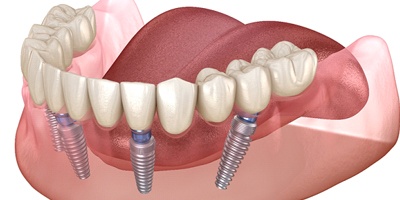 Before anything else, we'll need to evaluate your oral health to make sure dental implants are viable in your case. We can then move on to the preparation phase. This might mean removing some of your remaining teeth (although healthy teeth are preserved when possible). We'll also need to figure out the optimal placement of the areas to avoid complications.
On the day of the surgery, Dr. Ji will open your gums and create an appropriate number of osteotomies in your jaw. The implants are then inserted. You can expect the implant healing process to take several months; while the gums should heal within a few days, we need to allow time for the implant post to fuse with the bone. Once it has, you can receive an abutment. The final step will be to create your dental prosthetic (which might be a crown, a bridge, or dentures) and attach it to the abutment.
Benefits of Implant-Retained Dental Prosthetics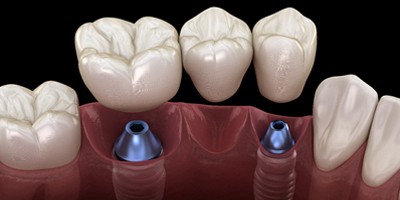 New Tooth Roots: Your dental implants will fit comfortably in your mouth and act as a stable base for prosthetic teeth. They also help preserve jawbone density just as natural roots do.
Permanent Restorations: You won't need to take your prosthetic teeth out at night or to clean them.
Durability: Dental bridges need to be replaced roughly every 10 or 15 years, and dentures frequently need to be adjusted and repaired. Implants, on the other hand, can last for decades or a lifetime when cared for properly.