Oral and Maxillofacial Surgery Services near Citrus Heights, CA
Comfortable Treatment for Complex Problems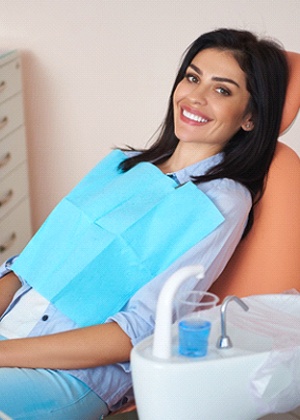 Are you finally ready to replace your missing teeth? Have you been in an accident where your teeth or jaw suffered damage? Is it time for your teen's wisdom teeth to be removed?
If you answered in the affirmative to any of those questions, Dr. Sheng Ji and our skilled team are ready to take great care of you. Dr. Ji is an oral surgeon near Citrus Heights, CA, who is dual-trained in both dentistry and medicine, and he combines these disciplines to deliver an excellent level of care to improve your oral and overall well-being.
Dental Implants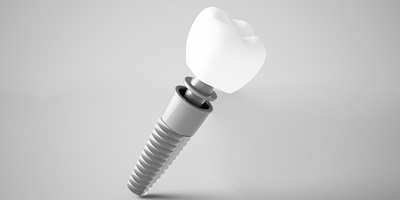 The dental implant placement surgery is a delicate process that you shouldn't entrust to just anyone. Dr. Ji has extensive specialized training, so he is able to perform this procedure with the greatest degree of precision and comfort. In addition to placing dental implants, he also offers advanced implant procedures, such as bone grafts/ridge augmentations and sinus lifts, that can help prepare your mouth to support your new teeth.
Wisdom Tooth Removal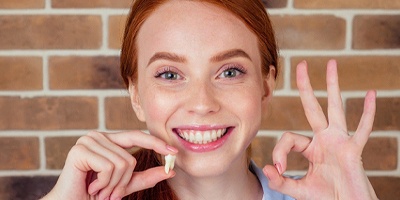 When wisdom teeth are fully or partially impacted (stuck beneath the gumline), they can lead to a number of complications. For many patients, getting these teeth extracted is vital for their long-term oral health. Removing them requires a gentle but firm touch. Dr. Ji ensures patients are as comfortable as possible while he accesses the teeth in order to extract them. His advanced training and skills ensure that there is minimal damage to the surrounding tissues.
Sedation Dentistry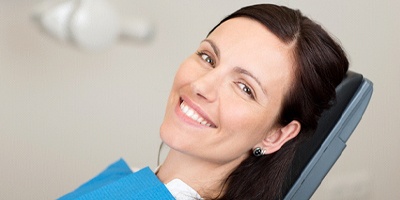 Does the idea of undergoing oral surgery make you a little — or very — nervous? That is totally understandable. Dr. Ji wants you to be comfortable and relaxed while you are in his office, which is why he offers multiple types of sedation, from mild nitrous oxide to powerful general anesthesia. Thanks to Dr. Ji's extensive training in medicine and anesthesiology, he is able to administer sedation in the safest, most effective way possible.
Emergency Dentistry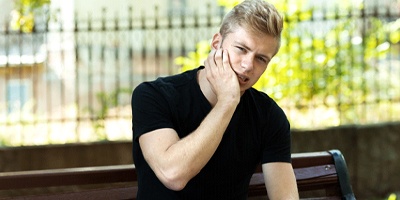 When your smile needs top-quality care ASAP, you can rely on Dr. Ji and our team. Whether you have suffered dental trauma or have a monstrous toothache, give our office a call and describe your situation. We'll arrange our schedule to see you as soon as we can. When you arrive here after your short drive from Citrus Heights, Dr. Ji will quickly assess the problem and recommend a treatment to relieve your pain get your oral health back on track.
Oral Surgery Near Citrus Heights FAQs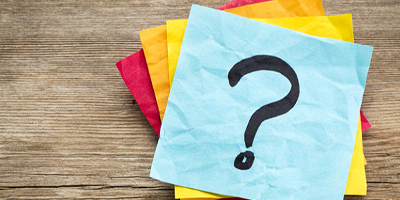 As your trustworthy oral surgeon near Citrus Heights, Dr. Ji and our entire team are ready to help you with a variety of complex procedures. However, we completely understand if you would like to learn more about us and what we do before you schedule a consultation. That is why we have put together the following list of frequently asked questions about our oral surgery services. If you do not see the information you were hoping for, please give us a call so we can personally assist you.
What Can I Eat After My Oral Surgery?
Following your oral surgery near Citrus Heights, it will be best if you temporarily stick to eating soft foods. Items like brothy soups, smoothies, applesauce, and even ice cream are all okay. Just be sure that whatever you choose doesn't have any hard portions that might irritate your surgical sites.
The timeline for when you can begin to eat harder foods varies depending on the nature of the procedure you underwent. For example, if you had your wisdom teeth taken out, you should be able to resume a normal diet within a few days to a week. For more complex surgeries, such as dental implant placement, it might be quite a bit longer before you can enjoy tougher foods again.
How Long Will I Have to Rest?
Circumstances are different for each patient. In general, most people are able to return to work or school within a day or two of their surgery. However, if your job requires a lot of physical exertion, it would be wise to take a bit more time off of work. The key is to listen to your body and rest as much as it tells you to.
What Is Dry Socket? How Can I Prevent It?
Dry socket is a complication that affects 2% - 5% of individuals who undergo wisdom tooth extractions. It happens when the blood clot at an extraction site gets knocked out of place (or never forms in the first place). You can greatly reduce your risk of suffering from dry socket by not smoking, not using straws, and staying away from crunchy and hard foods during the first few days after surgery. If you do develop dry socket, it is important that you seek treatment from your oral surgeon near Citrus Heights as soon as possible.
Will I Be in Pain During My Recovery Period?
Soreness, swelling, and even a bit of bleeding are to be expected after most types of oral surgery. Pain relieving medications, ice, and sleeping with your head propped up can help to manage discomfort and keep swelling to a minimum. If you are ever in severe or abnormal pain, contact us right away. Dr. Ji will want to assess the problem and help you find relief as soon as possible.
Does My Dental Insurance Cover Oral Surgery?
Dental insurance policies vary in how they approach oral surgery. However, many of them do cover at least some of the services we provide. Our team will be happy to help you maximize your benefits. We are even in-network with some major PPO insurance plans. Simply give us your policy information before your appointment so we can verify your coverage and figure out how it applies to your upcoming procedure.