Oral Surgery Services near Fair Oaks, CA
Advanced Procedures to Enhance Your Oral Health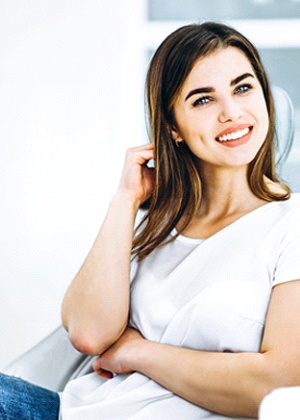 Dr. Sheng Ji and our team are proud to provide advanced oral surgery services for residents of Fair Oaks, CA, and the surrounding communities. You are just a short drive away from truly expert care! In the sections that follow, you will learn about some of the many services we offer that can enhance your oral health and help you to enjoy a lifetime of strong, functional smiles. When you are ready to discover more about how we can serve you, contact us directly. We look forward to assisting you!
Dental Implants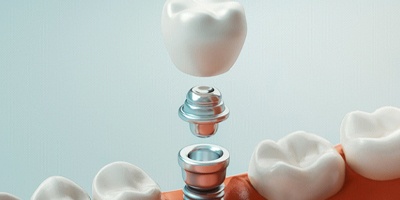 Dental implants are considered the gold standard in tooth replacement. However, in order for the treatment to be successful, it requires a very skillful touch. Dr. Ji has placed dental implants in the jawbones of countless patients. He does so with the backing of advanced training and state-of-the-art technology. In addition to placing dental implants, he is an oral surgeon near Fair Oaks who can perform bone grafts and other advanced implant-related procedures.
Wisdom Tooth Removal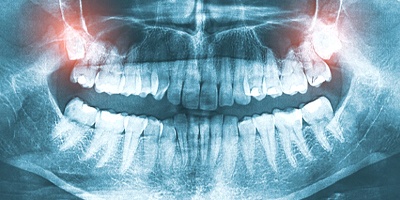 The wisdom teeth are the third set of molars at the back of the mouth. In many instances, they can pose a threat to the teeth around them, which is why their removal is sometimes necessary. If the wisdom teeth are impacted (stuck beneath the gumline), removing them can be a delicate procedure. Therefore, your general dentist in Fair Oaks may refer you to a qualified oral surgeon. Dr. Ji performs this treatment with precision and with patient comfort at the forefront of his mind.
Why Do We Have Wisdom Teeth?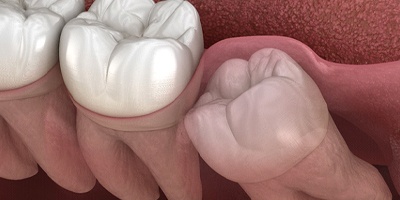 Most scientists believe that humans have wisdom teeth because our ancestors ate a much tougher diet than we do today. By the time they became adults, they needed a new set of molars to help them chew the rough, raw foods that provided most of their nutrition. As human society has moved forward, however, wisdom teeth have come to be regarded as a vestigial structure —a part of the body that is not necessary or particularly useful.
Today, most humans' mouths are too small to accommodate wisdom teeth. Some people never even develop this third set of molars. Others, however, develop anywhere from one to as many as six of these extra teeth.
Problems Caused by Wisdom Teeth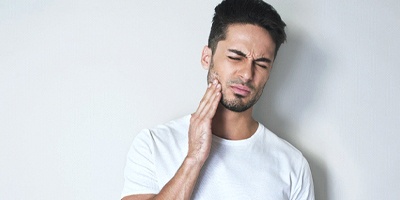 Some individuals can retain their wisdom teeth for a lifetime without experiencing any complications from them. However, your general dentist will be careful to keep an eye on these teeth and may recommend that you visit an oral surgeon in Fair Oaks to get them removed. In some cases, removal is a purely precautionary measure. In other cases, the wisdom teeth have already begun to cause problems.
Some issues that wisdom teeth may cause include:
Infections that lead to pain, swelling, and even systemic illness
Decay on both the wisdom teeth and the adjacent teeth (this often occurs because food gets trapped between the teeth)
Dental misalignment due to the wisdom teeth trying to force their way out of the gumline
What Happens During the Removal Process?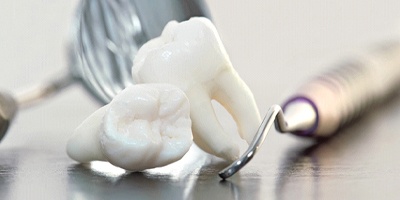 If you are a new patient in our office, we'll extend a warm welcome to you and take care of any necessary paperwork. Then, before your wisdom teeth removal in Fair Oaks, Dr. Ji will take some X-rays of your teeth to gain a better understanding of the situation. Once he creates a treatment plan, you'll undergo your procedure. Here is a general overview of what to expect:
You will be made comfortable. Local anesthesia will numb the area where our team will be working. Sedation is also available.
Ji will create small incisions in the gums in order to gain better access to the wisdom teeth.
He'll carefully remove the teeth. In some cases, this requires removing a small amount of bone tissue and/or sectioning the teeth into pieces.
The incision sites will be closed with self-dissolving stitches.
Some patients must have all of their wisdom teeth removed at once. In other cases, Dr. Ji may remove just one or two of the teeth at a time.
What to Expect After Wisdom Tooth Removal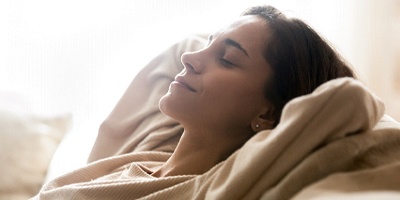 Some bleeding and swelling around the treatment sites are normal following wisdom tooth extractions. Dr. Ji usually prescribes a pain medication to make the recovery process easier and more comfortable. You should take at least one or two days to rest after your procedure, and you should stick to a soft food diet for about a week. It is also important that you temporarily avoid the use of straws because the suction action could dislodge the blood clots at the extraction sites. If you have any questions during your recovery process, you are encouraged to give our office a call.
Sedation Dentistry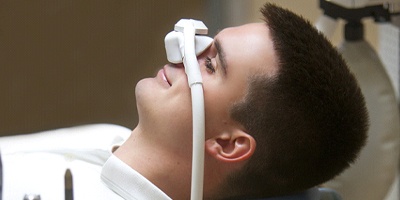 If the idea of undergoing oral surgery makes you a little apprehensive, that is totally understandable. Dr. Ji wants you to feel at ease in his office, which is why our team offers multiple types of sedation. Whether you just need a little help to take the edge off your anxiety, or you are going to undergo an extensive procedure that requires general anesthesia, we have the expertise and equipment necessary to set you up for a comfortable, relaxing time in our practice.
Emergency Dentistry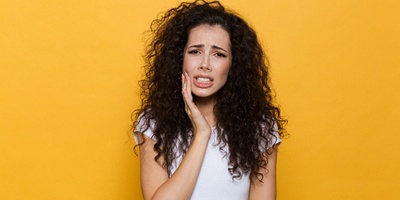 When you face a sudden oral health crisis, you are not far from help! Simply call our office and describe the situation. We will give you advice on how to manage your pain and minimize the damage to your mouth. We may also make room in our schedule to see you as soon as we can. When you arrive, Dr. Ji will assess the damage to your smile, recommend a course of action, and provide comfortable treatment to help you get your oral health back on track.
Oral Surgery Near Fair Oaks FAQs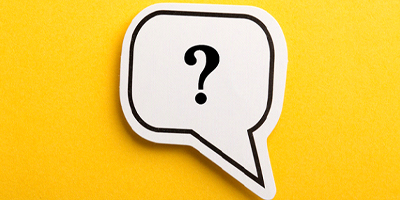 As your oral surgeon near Fair Oaks, Dr. Ji and our team are ready to help you with a variety of complex procedures. However, we understand if you would like to know more about us and the services we provide before you schedule your consultation. That is why we have compiled the following brief list of frequently asked questions. If you do not see the information you were hoping to find, give us a call and we will be happy to personally assist you.
What Will I Be Able to Eat After My Oral Surgery?
You should stick to eating soft foods after your oral surgery near Fair Oaks. Things like applesauce, brothy soups, and smoothies are all great options. It's even okay to indulge in a little ice cream (just choose a flavor that doesn't have hard add-ins, like nuts or cookies).
If you had your wisdom teeth removed, you should be able to add harder foods back into your diet after a few days. If you underwent a more complex procedure, such as dental implant placement, it may be longer before you can enjoy solid foods again.
When Can I Go Back to Work or School?
Circumstances vary from patient to patient, but generally speaking, patients are able to return to work or school within a day or two of their procedure. However, if you have a job that requires a lot of physical activity, you might want to take a bit longer off work. Listen to your body and rest as long as it urges you to.
What Is Dry Socket, and How Can I Prevent It?
Dry socket is a complication that sometimes occurs after wisdom tooth removal. It happens when the blood clot at an extraction site becomes dislodged (or fails to form in the first place). You can reduce your risk of dry socket by not smoking, avoiding the use of straws, and not consuming any hard or crunchy foods within the first few days after your procedure. If you believe that you are suffering from dry socket, contact us right away. Dr. Ji will work quickly to address the problem so it does not continue to cause you pain.
Will I Be in Pain After My Oral Surgery?
Swelling, soreness, and a bit of bleeding are common after most types of oral surgery. You can keep your discomfort to a minimum by taking painkillers as recommended by Dr. Ji, using ice to manage swelling, and sleeping with your head propped up. If you are in severe pain, that indicates there may be a problem at your surgical site. Call our practice so we can assess the situation and take appropriate action.
Do You Accept My Dental Insurance?
Our oral surgery practice is insurance-friendly! We are even in-network with a number of major PPO dental insurance plans. Just give us your policy information before your appointment so we can verify your coverage and prepare to help you take full advantage of it.