Single Tooth Implants – Carmichael, CA
Strong and Stable New Teeth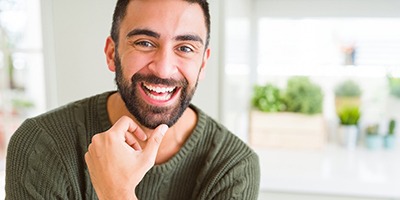 What is your plan if you ever lose a tooth? You might think it will be okay as long as the gap can't be seen by anyone else, but that's ignoring the significant impact that even one missing tooth can have on your oral health. The jaw will start to break down. The remaining teeth will shift and move into the empty space. Your bite will no longer function correctly and could start to wear down your enamel. Ultimately, you'll be at risk for losing even more teeth. Thus, if you want to avoid the worst consequences, you'll need to act fast. Get in touch with Dr. Ji today to discuss your options for tooth replacement – specifically, whether or not you're a good candidate for dental implants in Carmichael.
Why Choose Sheng Ji, DDS, MD Oral & Maxillofacial Surgery for Single Tooth Implants?
An Oral Surgeon Trained in Both Dentistry and Medicine
Precise Treatment
Nitrous Oxide, Oral Conscious, and IV Sedation Available
Single Tooth Replacement Options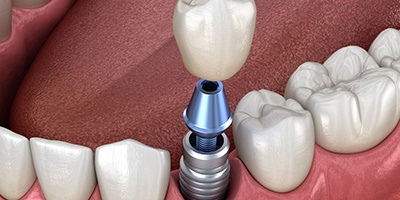 Traditionally, a general dentist might give you a restoration called a fixed bridge to replace the part of the tooth that's normally visible in your mouth. Two crowns are attached to teeth at either end of the gap (also known as abutment teeth) and hold the replacement between them. As far as the continued functioning of your mouth is concerned, a bridge will let you eat and speak normally again, and it will stop other teeth from moving. However, it will also require permanent alterations to the structure of your remaining teeth, and it won't do anything to replace the tooth's lost roots.
A skilled oral surgeon Dr. Ji can offer a much more complete replacement option: a single tooth implant. While other restorations use the gums or other teeth for support, implants are surgically inserted into the jaw, where they can act as artificial roots, serving as a base for a prosthetic tooth and helping the jaw maintain its density and shape. After the initial surgery, it will take some time for your mouth to fully recover; the gums will heal quickly, but the bone needs to form a bond with the titanium post. You can receive your dental crown once this process is complete.
Benefits of Implant Supported Single Tooth Replacement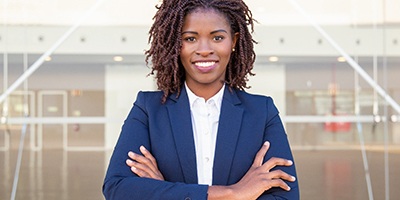 By getting an implant instead of a fixed bridge, you won't need to lose any healthy tooth structure. In fact, implants will actually enhance your oral health by maintaining jawbone density by providing the stimulation you'd normally lose without your natural teeth.
In many cases, you'll find that implants feel much like your natural teeth, and thanks to the strength they provide, you should have little trouble enjoying your favorite meals again. Best of all, while the crown will periodically need to be replaced, the implant post itself could potentially last the rest of your life if you keep your mouth healthy; in the long run, this could end up saving you money.