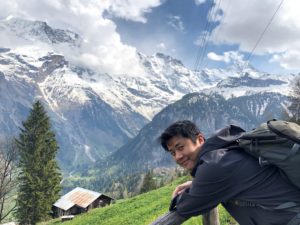 Dr. Sheng Ji recently bought our Carmichael, CA, oral surgery practice, and we could not be more excited to have him as the new leader of our team. Dr. Ji's extensive education and his passion for serving patients will enable us to provide our community with top-quality care for many years to come.
About Dr. Sheng Ji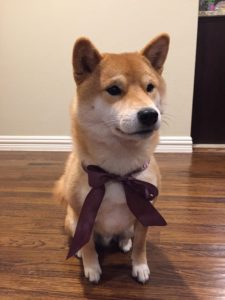 Dr. Ji spent the first part of his life in Nanjing, China, where his father served as an oral surgeon with a focus on head and neck oncology. When he was a teenager, Dr. Ji's family move to the U.S., and later on, he attended UCSF School of dentistry and UT Southwestern School of Medicine. He loves what he does because it gives him an opportunity to truly help his patients and change their lives for the better.
When he isn't hard at work in our office, Dr. Ji loves to spend time with his wife and their adorable Shiba Inu, Moki. You might run into him and his family when they are out exploring the beautiful natural areas in the greater Sacramento area.
Dr. Ji's Services
Dr. Ji's extensive training equips him to handle complex procedures. Some of the main services he offers include:
Dental implant placement.
Bone grafting. This is often an essential first step in the dental implant process.
Wisdom teeth removal. In most cases, wisdom teeth are fully or partially impacted (stuck beneath the gum line). It takes a skilled hand to remove them with as little damage to the surrounding tissue as possible.
Facial trauma repair. If an accident has damaged your jaw or other facial structures, Dr. Ji is ready to help!
TMJ surgery. Is your jaw causing you pain? If nonsurgical treatments have failed to correct your TMJ disorder, Dr. Ji may be the perfect person to help you find relief.
Sedation dentistry. Various levels of sedation are available, including both mild nitrous oxide and powerful general anesthesia. We want you to be completely comfortable and relaxed during your treatment.
A Patient-Focused Practice
Dr. Ji and our team are all about one thing — making sure our patients enjoy a comfortable, low-stress experience in our office. That begins the moment you walk through our doors, whether your general dentist referred you to us or you made the decision to come here on your own. We'll thoroughly explain your treatment options to you and make sure you understand the financial aspect of your care. We are happy to accept many forms of dental insurance, and low-interest financing is an option for most patients.
Would You Like to Learn More?
Whether you are thinking about getting dental implants, you suspect it is time to get your wisdom teeth removed, or you have other oral surgery needs, we welcome you to schedule an appointment or simply contact us to ask questions. You can get in touch via our website or by phone at 916-961-1902.