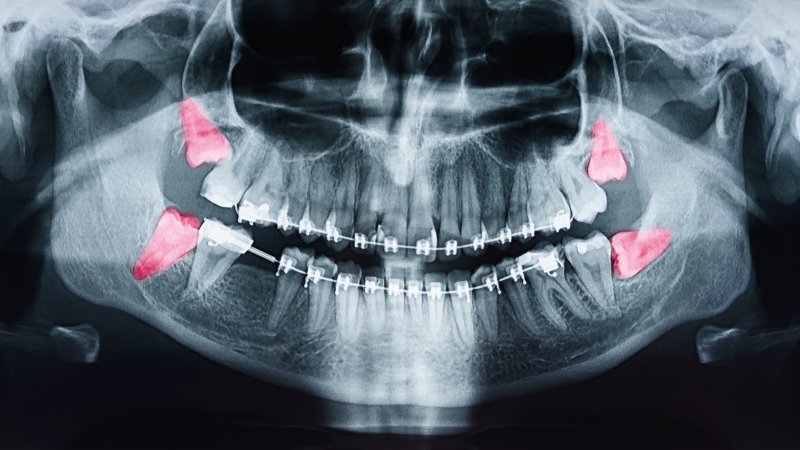 Often considered a rite of passage for patients between the ages of 17 and 25, wisdom teeth removal is a commonly performed procedure. Although it may seem unnecessary to extract them, serious damage and infection can occur if treatment isn't sought early enough. A board-certified oral surgeon shares three of the most common reasons these teeth are recommended for removal as well as what potential problems can occur if they remain in place too long.
3 Reasons Wisdom Teeth Need to Be Removed
Wisdom teeth, also referred to as third molars, are no longer a necessary component of your oral cavity. Since they don't function as they once did among early civilizations (to gnaw and eat coarse foods), the jawbone and facial structures of humans have narrowed, making these teeth unnecessary and potentially problematic.
Three of the most common reasons your oral surgeon recommends the removal of these teeth include:
Possible Damage to Nearby Healthy Teeth: Because the mouth is smaller, these teeth do not have adequate room to erupt. As a result, overcrowding can occur because of the attempted pushing of wisdom teeth to try and create space. This can shift your teeth out of alignment and cause difficulties with your bite.
Impaction: If your wisdom teeth do not erupt, they may remain beneath the gum line and push against your nearby teeth. This, too, can cause a shift in alignment as well as the potential for intense pain.
Gum Inflammation: If you have partially erupted wisdom teeth, there is a chance the soft oral tissues will become inflamed and infected. Because they're not meant to permanently live inside the mouth anymore, you may find it harder to brush and floss around them, causing you to become vulnerable to decay and gum disease.
Additional reasons for wisdom teeth removal include the potential for cavities because of gum pocket formation, jaw damage caused by cysts, and even sinus problems.
Potential Problems That Can Occur
Apart from the risk of cavities and gum disease, forgoing treatment for your wisdom teeth can also lead to damage to your healthy teeth. The longer you wait to seek appropriate surgical care, the greater your risk for bleeding, fractured teeth, and changes to the functionality of your jaw. As these teeth are permanent, the bone will grow harder as you get older. The more time that passes before having your wisdom teeth removed, you can expect your surgery to be much more challenging.
If you find an oral surgeon with much experience and training, they will work to make your procedure as comfortable as possible. But you are always better off allowing your dentist to closely monitor the development of your wisdom teeth and seek immediate care should they recommend you see an oral surgeon for extraction.
Don't disregard the suggestions of your dental professionals. If you need to have your wisdom teeth removed to avoid the potential for future harm, have the procedure done and expect to enjoy a healthier smile in the long run.
About the Author
Dr. Sheng Ji is a board-certified oral and maxillofacial surgeon who completed his dental degree in 2013 from the University of California San Francisco. He then obtained his M.D. credentials from UT Southwestern School of Medicine in 2016 and a general surgery internship in the school's Department of Surgery in 2017. Specializing in oral and maxillofacial surgery at his office in Carmichael, he works with patients needing their wisdom teeth removed. Providing a comfortable environment, he ensures a safe and swift procedure that produces great results. Contact us at (916) 961-1902 to learn how we can help you or your child.