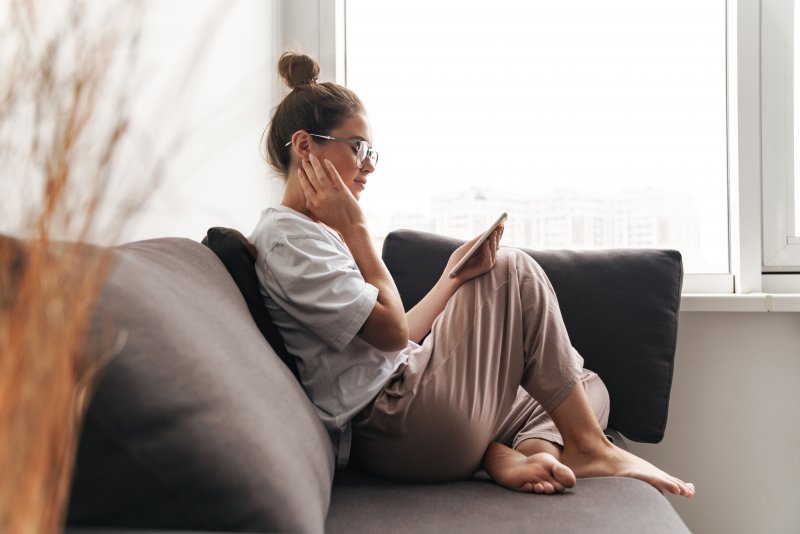 To get dental implants, you need to undergo surgery. Afterwards, you'll naturally want to do everything you can to make sure that the healing process is as quick and comfortable as possible. However, it's just as important to take note of things that you absolutely should not do in order to avoid complications. Here are 4 things that patients need to avoid at all costs after their dental implant surgery.
1. Smoking or Chewing Tobacco
During the healing process, the jawbone will grow around the implants and gradually fuse with them in a process called osseointegration. However, if you smoke cigarettes or chew tobacco, it can lead to a lack of oxygen in your bloodstream, which in turn makes it harder for your mouth to heal. To ensure a successful healing process, you'll need to give up smoking for at least an extended period after the surgery. If you're not sure how to break the habit, ask your oral surgeon or regular physician for resources that can help you.
2. Intense Exercise
A good workout gets your blood flowing, which is a good thing under normal circumstances. However, if you engage in intense exercise while your mouth is still recovering from implant surgery, the increased blood flow can lead to bleeding. It's best not to engage in strenuous physical activity for at least 2 or 3 days. Your oral surgeon will let you know when it's okay to return to your regular exercise routine.
3. Hard or Hot Foods
After any kind of oral surgery, one thing you're sure to hear is that you should only eat soft foods for at least a few days. After all, you don't want to put too much pressure on your mouth while it's still recovering. Spicy or hot foods should also be avoided; like exercise, they can increase blood flow to the surgery site. Additionally, any time you eat something that requires any level of chewing, only use the opposite side of the mouth from the implant to do so.
4. Drinking with a Straw
A blood clot will form over the implant site to protect it during the healing process. If you use a straw to drink something, the force of suction could knock the blood clot out of place, resulting in a painful condition called dry socket. To be safe, it's best to not use a straw during the initial recovery process.
Your oral surgeon will give you additional instructions on what to do and what not to do after dental implant surgery. Following them as closely as possible will help you enjoy the best conditions for recovery. If you're not sure that you're taking the right steps, call the practice where you had your implants placed; they'll be happy to give you some advice.
About the Author
Dr. Sheng Ji grew up in Nanjing, China. When he was 14, his family moved to California, where his father worked as an oral surgeon. Dr. Ji developed his own interest in oral surgery and pursued specialized training in the field after graduating from UCSF dental school. Today, he enjoys how being an oral surgeon in Carmichael gives him the chance to help patients enjoy the benefits of dental implants and other life-changing procedures. To schedule an appointment with him, visit our website or call (916) 961-1902.