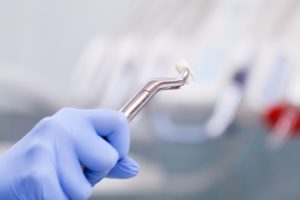 No one likes the idea of having a tooth removed, and your dentist will always do their best to help you maintain a complete smile. However, in some circumstances, a tooth extraction is the best way to preserve a patient's oral health, end their discomfort, and pave the way for future treatments. When is an extraction necessary? This blog post discusses a few common reasons for the procedure.
A Tooth Is Severely Damaged
In some cases, a damaged tooth can be preserved via root canal therapy and a crown. In other instances, though, a tooth is so badly damaged that removing it is the best course of action. For example, there might be severe decay that has significantly weakened the tooth. A traumatic accident can also cause serious damage, leading to cracks, chips, and breakage that are not reparable.
A Tooth Is a Danger to Nearby Tissues
This is often the case with wisdom teeth. The human mouth often does not have enough room to accommodate them, which mean they may push against nearby teeth, threatening your bite alignment. They can also contribute to cysts and infections.
Of course, the wisdom teeth are not the only teeth that can threaten nearby structures. Impacted teeth (those stuck beneath the gumline), as well as supernumerary (extra) teeth can similarly cause damage to other teeth.
Gum Disease Has Caused the Teeth to Become Loose
Gum disease is a leading cause of tooth loss among adults. This condition can eat away at the bone surrounding the teeth, causing them to become loose. This is uncomfortable and can interfere with your ability to eat a balanced diet. Removing loose teeth can be an important part of your dental team's plan for restoring your oral health.
A Patient Wants Implant Dentures
Typically, dental implant patients get new teeth to replace those that have already been lost. However, in some cases, it is necessary to make an appointment for additional extractions. For example, the remaining teeth may be in poor condition, and removing them in order to make room for implant dentures may be the wisest course of action. Doing so can enable you to enjoy a complete, strong, and attractive smile that stands the test of time.
There Is Overcrowding
In some people, their teeth develop in a way that causes them to overlap. They can trap food between them, cause bite problems, and lead to many other issues. They can even make it difficult, if not impossible, to place braces in the mouth. Removing one or more overcrowded teeth can allow each of the remaining teeth to have the space it needs to function properly.
It is understandable if you hesitate to have a tooth removed. However, extractions are often a highly valuable and beneficial treatment!
Meet the Oral Surgeon
Dr. Sheng Ji is a highly educated oral surgeon in Carmichael, CA. He handles surgical tooth extractions and a range of other complex procedures. If you have questions about reasons for extractions or anything else that relates to the services our office offers, contact us at 916-961-1902.