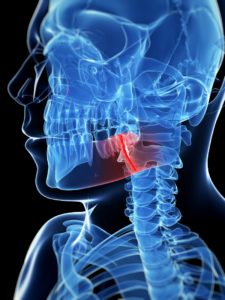 No one wants to experience trauma to the jaw. Not only can a broken jaw be painful, but it impacts so many essential activities like talking, eating, and even breathing. If you've experienced an injury to the face, seek treatment immediately – you might have a fractured jaw. Can an oral surgeon provide the urgent help you need? Read on to learn how you know when your jaw is broken and gain a better understanding of the treatment an experienced oral surgeon can provide.
How Do I Know If My Jaw Is Broken?
If you've sustained an injury that makes you suspect your jaw might be broken, certainly seek help immediately. Some symptoms of a broken jaw include:
Pain in the face or jaw
Bruising and swelling
Missing teeth or bleeding inside the mouth
Pain or difficulty when moving the jaw
Numbness in your lower lip or chin from a damaged nerve
What Can an Oral Surgeon Do to Repair a Broken Jaw?
Because it can impact your ability to breathe, every jaw injury should be treated as an emergency. An oral surgeon offers same-day emergency appointments, and this certainly qualifies. Ensure the jaw is supported and the airway remains open until you receive treatment. Once you arrive at their office, the oral surgeon will conduct a physical exam and order X-rays to determine the severity of the injury.
One method your surgeon may utilize is to wire your jaw shut so it can heal. These wires help keep your jaw closed and in the correct position, and you can expect to wear them for about six weeks. During this time, you will need a liquid diet until you can chew solid food again.
After a period of healing, the wires will be removed, and your jaw examined for strength. If recovery is not adequate, the wires will be replaced until the jaw is sufficiently healed.
When fractures are more severe and unstable, you may require surgery to install plates and screws. These plates can remain as long as needed. In some instances, you will have adequate jaw motion after surgery and be able to eat.
After treatment for a broken jaw in Carmichael, it is important to follow your surgeon's instructions to ensure a healthy, complication-free healing process. Most fractures can heal within 4-6 weeks.
Your oral surgeon might prescribe painkillers or antibiotics to help with the pain and prevent infections. They can also recommend exercises to work the previously inactive jaw muscles so you can return to full strength and function.
Jaw injuries are no joke, so seek a qualified oral surgeon if you feel pain in your jaw or have difficulty talking or chewing. You might be experiencing the effects of teeth grinding, TMJ disorder, periodontal disease, or a fractured jaw. They can help you determine the cause of your discomfort and take steps to get your smile back to normal.
About the Author
Dr. Sheng Ji is a board-certified oral and maxillofacial surgeon. He earned his dental doctorate from the University of California San Francisco, graduating at the top of his class. Dr. Ji then pursued a medical degree, graduating from the University of Texas Southwestern Medical Center and completing specialty training in oral maxillofacial surgery. He believes having dental and medical training allows him to provide the most comprehensive and safe care to his patients. Dr. Ji offers an array of procedures and is ready to help if you ever suffer a fractured jaw in Carmichael. You can schedule an appointment on his website, but if it's an emergency, call (916) 961-1902.